Kentucky Bucket & Wringer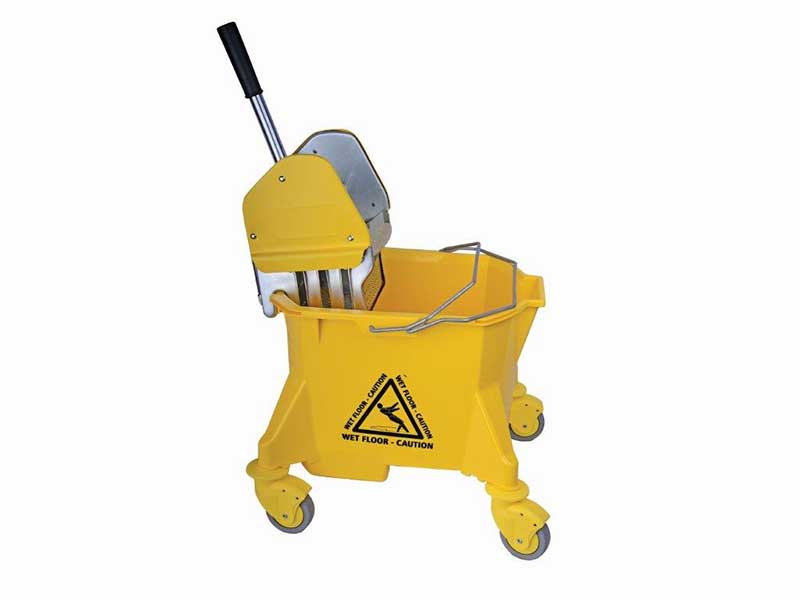 Product Description: Kentucky Bucket & Wringer
A professional and sturdy 23 litre wheeled bucket, designed for strength, easy use and efficient mobility. Ideal for use with Kentucky mops up to 560g (20oz). Made in the UK from hardwearing polypropylene with dirt retaining sump for improved hygiene. Wringer attachments are easy to fit and remove. Available in four colours, with or without wringer. Smoothline buckets feature the warning symbol on one side, and can be printed with your logo or other message on the other side.
The product Kentucky Bucket & Wringer is available to purchase from Astra Hygiene today. If you would like to order this product, please call us on 01389 755544 or email us at sales@astrahygiene.com.
Our office hours are from 8.30am to 5pm from Monday to Friday (except Bank Holidays).
Further Details
Our Ref: 133
Size/Volume: 23L
Colours: Blue, red, yellow, green
---