Disposable All Purpose Cloth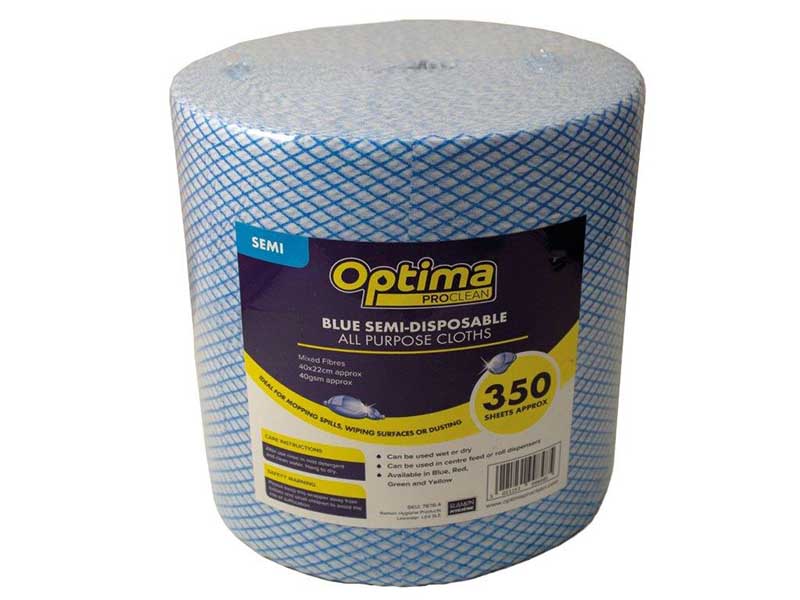 Product Description: Disposable All Purpose Cloth
Keep hygiene a priority, with these all-purpose antibacterial cleaning cloths.. Featuring a durable design that allows you to clean surfaces without easily ripping, the clothes are able to last through large cleaning tasks without the need for multiple sheets. These cloths are on an easy-tear roll, making them easy to rip off and quickly clean surfaces or hands to save you time. Each sheet measures 370 x 220mm, which makes them ideal for quickly wiping down surfaces to maintain a high level of hygiene.
The product Disposable All Purpose Cloth is available to purchase from Astra Hygiene today. If you would like to order this product, please call us on 01389 755544 or email us at sales@astrahygiene.com.
Our office hours are from 8.30am to 5pm from Monday to Friday (except Bank Holidays).
Further Details
Our Ref: 11
Size/Volume: 350 Sheet
Colours: Blue
---