Dissolvable Food Rotation Labels - Wednesday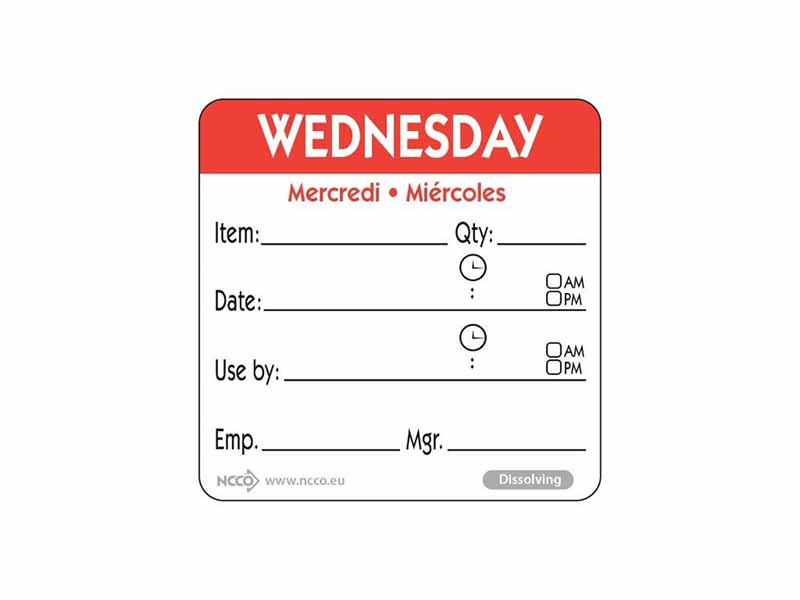 Product Description: Dissolvable Food Rotation Labels - Wednesday
Label your food and avoid wastage, with dissolvable day of the week labels for each day of the week. Labelling your food containers is an essential part of keeping food fresh and cutting down on wastage. Without labels, you're running serious risks with food hygiene standards. These labels feature colour-coded 'day of the week' detailing, helping you to keep track of dates simply and easily. Just peel them off the roll and stick them onto a variety of surfaces to ensure you products are properly labelled.
The product Dissolvable Food Rotation Labels - Wednesday is available to purchase from Astra Hygiene today. If you would like to order this product, please call us on 01389 755544 or email us at sales@astrahygiene.com.
Our office hours are from 8.30am to 5pm from Monday to Friday (except Bank Holidays).
Further Details
Our Ref: 282
Size/Volume: x250 -  2" Size
---