Astra stock a wide range of Hygiene and Cleaning Chemicals and in addition have our 'Own Label' products for use in:
Kitchens
Housekeeping
Washrooms
Laundries
Floorcare
Bars
General Areas of Cleaning.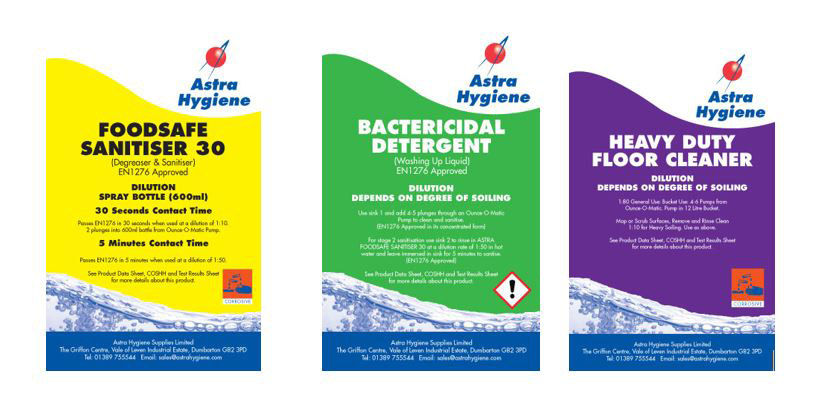 We carry a very comprehensive range of products at our warehouse in Dumbarton, ensuring that our customers' needs are well catered for and we delivery throughout Central Scotland using our vans for speediness. If the delivery is urgent call us and see what we can do for you.
We at Astra Hygiene are also able to offer you very competitive pricing on all our products, particularly on our 'Own Astra Label Brands' which have excellent dilutions in addition to nationally recognised chemicals
All our 'Own Label Products' are ready for immediate delivery and are generally made next day.
Place you order on 01389 755544