All Purpose Wipes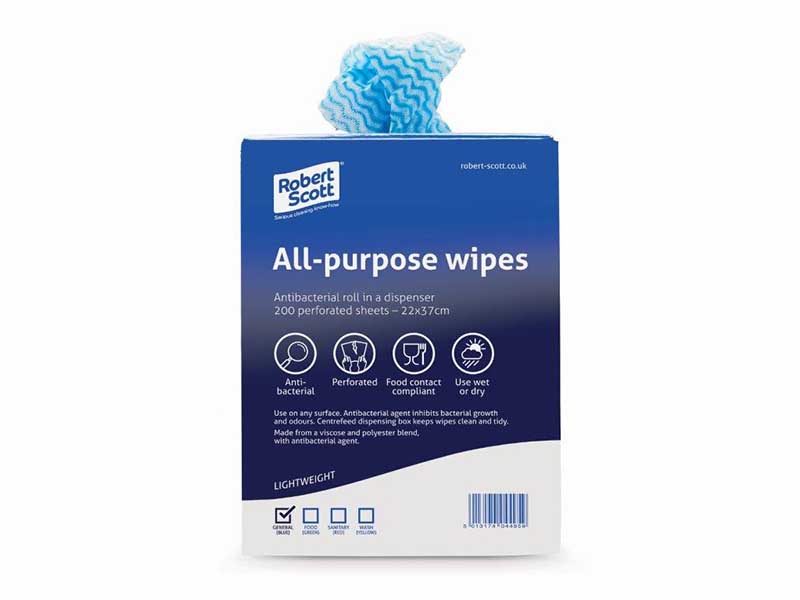 Product Description: All Purpose Wipes
This handy, hygienic antibacterial roll in a portable Dispenser keeps wipes clean and easily accessible. It contains a roll of 200 perforated lightweight tear-off wipes, ideal for single use on any surface to prevent cross-contamination as part of your hygiene colour coding system. The antibacterial agent inhibits bacterial growth and odours on the wipe. All-purpose wipes are food contact safe, and are made from a viscose and polyester blend.
The product All Purpose Wipes is available to purchase from Astra Hygiene today. If you would like to order this product, please call us on 01389 755544 or email us at sales@astrahygiene.com.
Our office hours are from 8.30am to 5pm from Monday to Friday (except Bank Holidays).
Further Details
Our Ref: 2
Size/Volume: 200
Colours: Blue
---