Magic Safeguard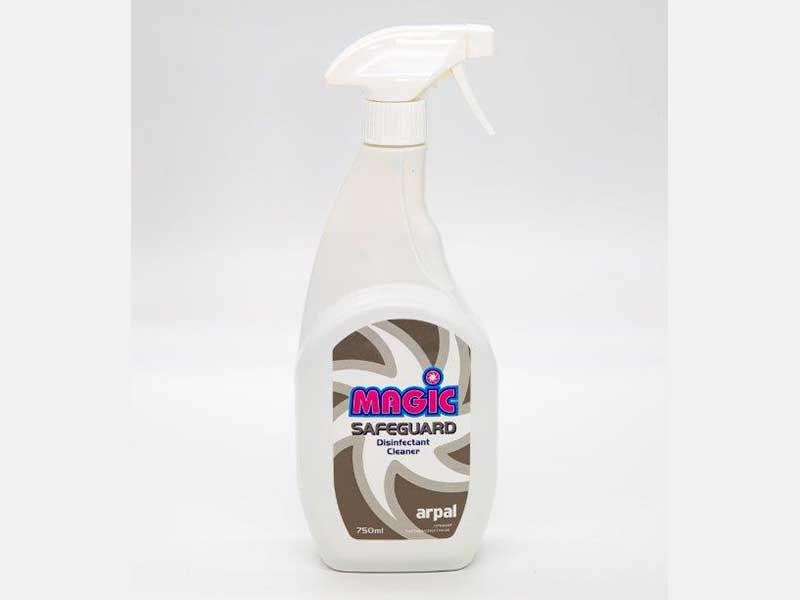 Product Description: Magic Safeguard
A multi-surface cleaner/sanitiser with proven effectiveness against a wide spectrum of bacteria, viruses and fungi. Independently tested to BS EN 1276 standard for biocidal efficacy at a contact time of 5 minutes.
The product Magic Safeguard is available to purchase from Astra Hygiene today. If you would like to order this product, please call us on 01389 755544 or email us at sales@astrahygiene.com.
Our office hours are from 8.30am to 5pm from Monday to Friday (except Bank Holidays).
Further Details
Our Ref: 99
Size/Volume: 750ml
---